Black accents are giving a bolder look to home designs.
Black is popping up everywhere in home design, from flooring to windows. Black feature walls also are trending. Matte black finishes have become popular choices for hardware, decor, and finishes.
Take a look at some of the latest trends.
Faucets and Fixtures
Matte black finishes are mostly found in kitchens and bathrooms, often up against a white background for a high-contrast look. It's being used in both modern and more traditional spaces. Matte black is an easy-to-maintain finish: No need to polish!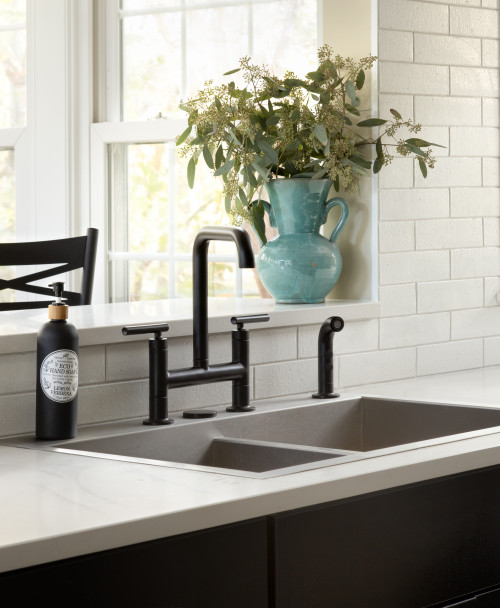 Also, matte black is increasingly appearing against brass for an even trendier look, which you can get in one fixture. Kohler is now offering a faucet that is half brass and half matted black—two finishes in one.
Black-Framed Windows
Windows are coming to the forefront. A black window trim can add an industrial look to a space.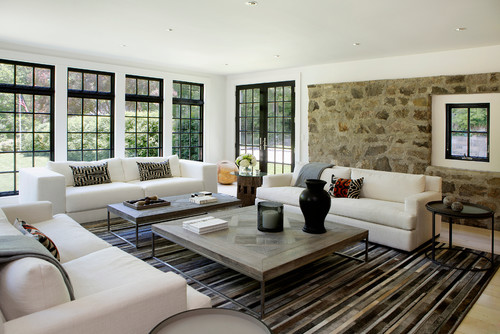 Black Accent Walls
Few paint jobs are bolder than painting a wall black. But up against lighter colors, a black feature wall could provide drama to liven up your space.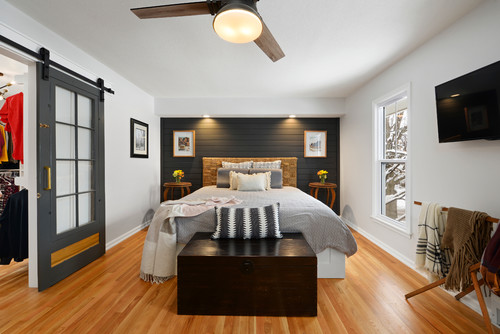 Black Doors
A black front door can add some luxury to a home's curb appeal. Black doors on white homes create a trendy farmhouse style, but the look can work on other home styles, too.